Welcome to my next trip report, featuring reviews of Lufthansa's 787-9 Business Class, Condor's A330-900neo Business Class, and Alaska's 737-900ER First Class. I also review several salons and two airport hotels.
Why did I make this trip?
This was a "pure" review trip, meaning I only took this trip to review some of the airline products, hotels, and airport accommodations that were already on my radar. I know many OMAAT readers enjoy the reviews on the blog, so as a new parent I'm trying to keep that up while I'm away from home as much as possible.
This trip only lasted several days (I went from Tuesday to Friday), so it wasn't as intensive as the first two review trips of 2023, including the Hurricane Adventure and the four Atlantic Ocean trips.
The goal of this trip was pretty straightforward – it's an exciting time for German aviation, with both Lufthansa and Condor recently introducing new business class experiences. On a quick trip to Frankfurt I wanted to compare these two products head to head.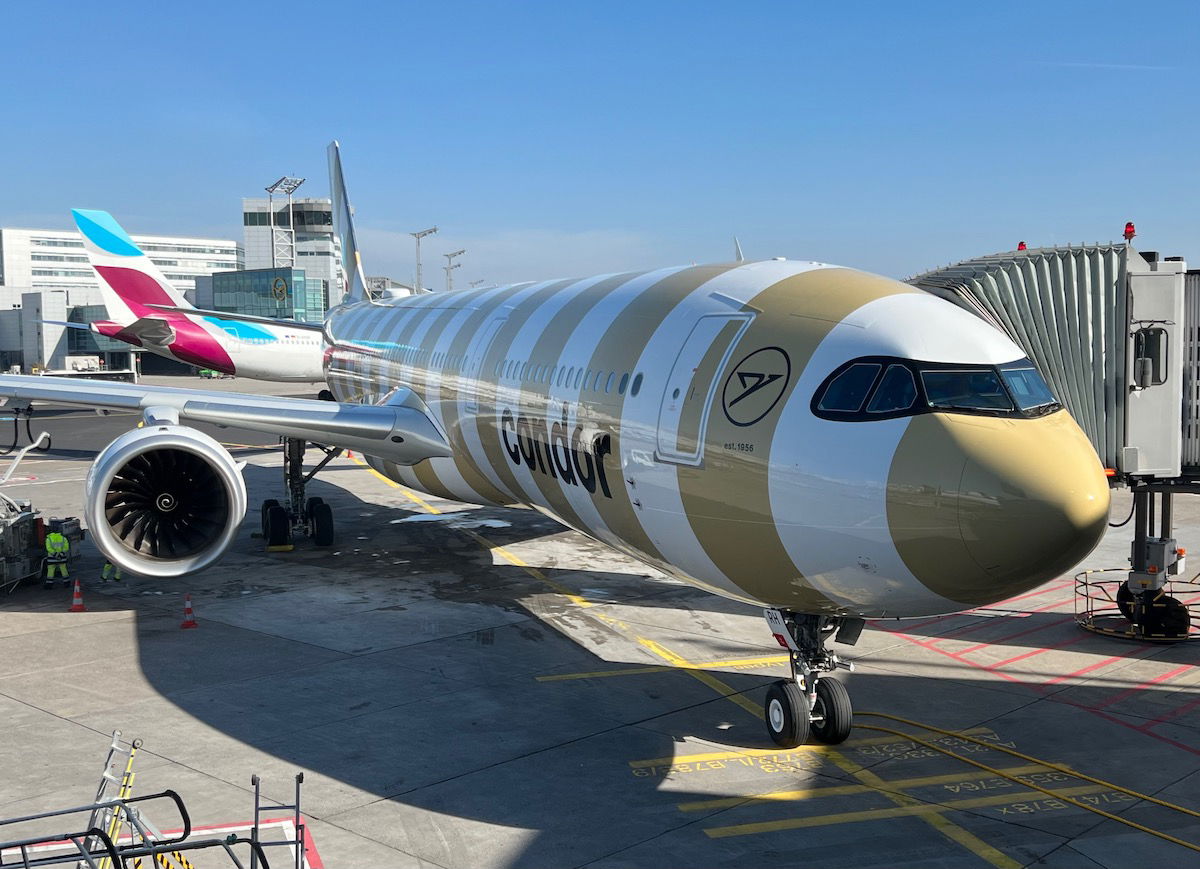 Airlines I flew on this trip
I flew a total of 13,144 miles on this trip, spread over five segments. To begin my review trip, I stopped over from Miami to Detroit via Charlotte, although I wasn't reviewing those American Airlines flights, as there wasn't much to talk about.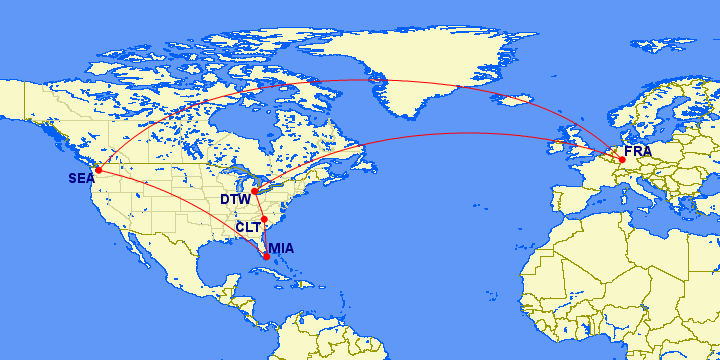 For the first part of my review trip, I booked Lufthansa's new Boeing 787-9 business class on select routes. The airline bought some Boeing 787s (they were intended for Hainan Airlines) and introduced the reverse herringbone seats, a new Lufthansa product. With direct access to the runway, he felt confident flying Lufthansa business class. Note that this is separate from the Allegris commercial grade product that will be introduced later in 2023.
I booked the following in Business Class for 63,000 Avianca LifeMiles and $51.70 in taxes and fees:
2/28 LH443 Detroit to Frankfurt departing 4:15PM at 6:20AM (+1 day)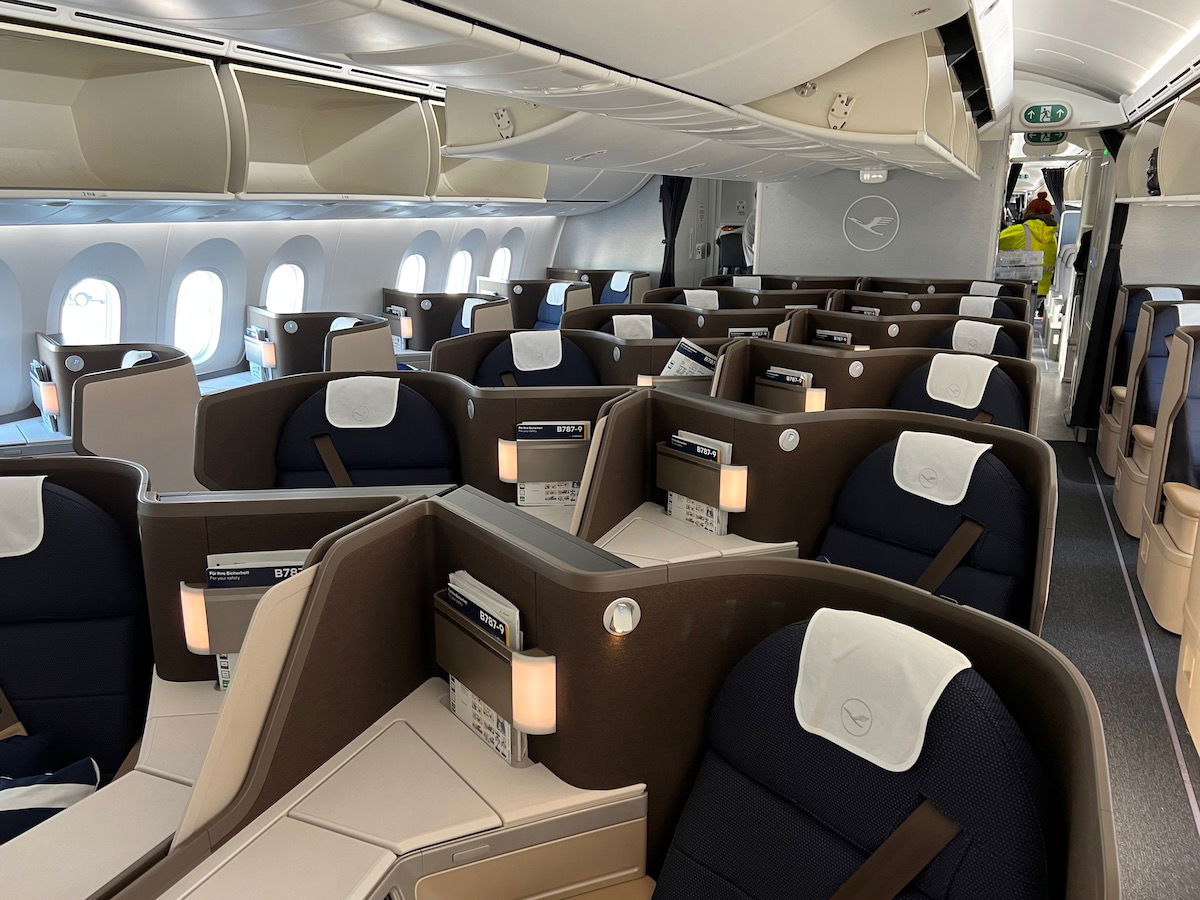 I booked Condor's new Airbus A330-900neo business class to return to North America. Condor is reinventing itself with a completely renewed fleet, and is going head-to-head with Lufthansa in many markets, with a very competitive product. I even upgraded to Condor's "Prime" seats, which are first-row business class seats that offer more space and some extra amenities.
I booked the following in business class for 55,000 Alaska Mileage Plan miles and $170.95 in taxes and fees:
3/02 DE2032 departs Frankfurt to Seattle at 1:55 p.m. and arrives at 3:55 p.m.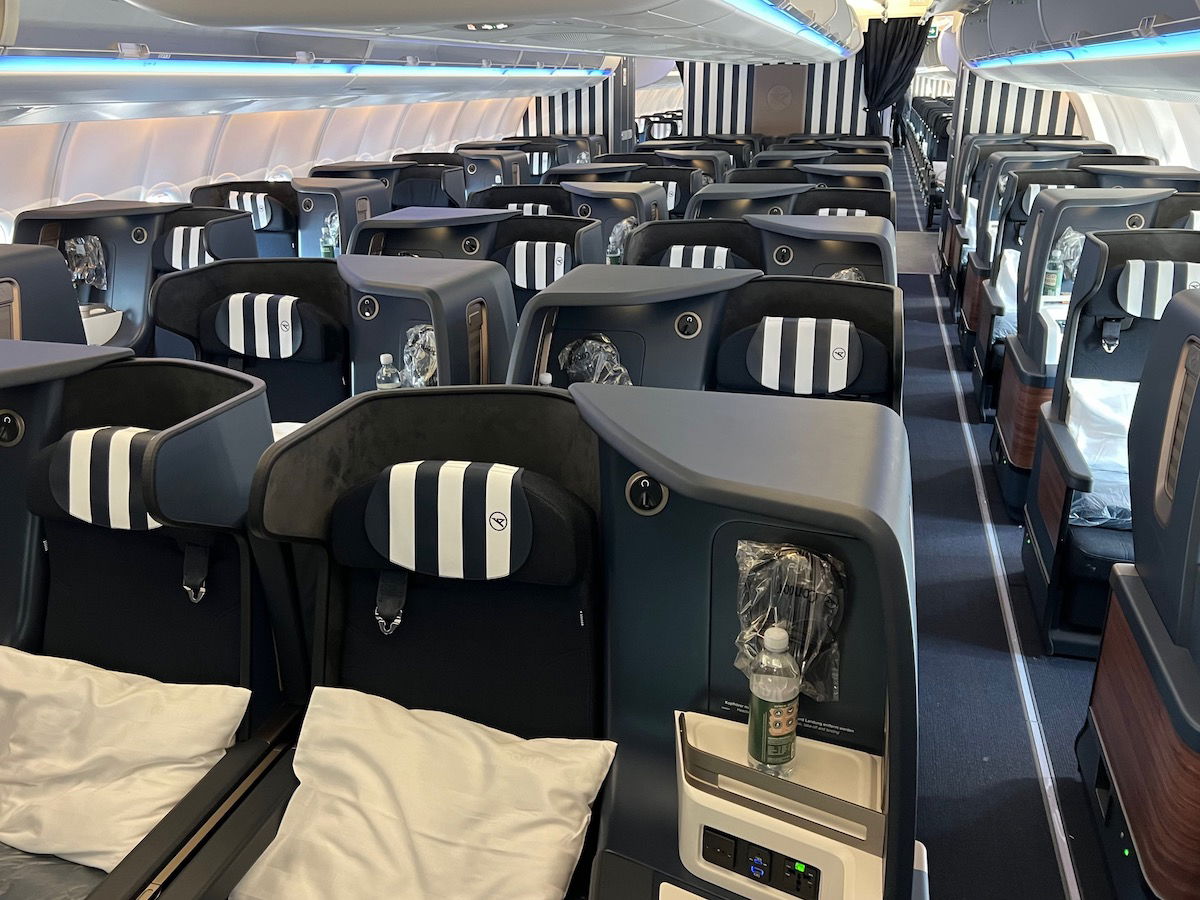 Finally, I boarded an Alaska Airlines Boeing 737 first class from Seattle to Miami to return home. My goal was to fly Alaska's new 737 MAX 9 (and that's what I originally booked), but Alaska seems to be constantly switching between the 737 MAX 9 and the 737-900ER. In the days leading up to my flight, the type of aircraft changed a few times, and finally my flight was operated by a 737-900ER. cool. I thought it was worth reviewing though.
I booked the following in first class for $699 plus taxes and fees (reasonably priced points were not available, plus, this allowed me to earn American Loyalty points).
3/03 AS305 Seattle to Miami 7:35AM Departure 4:28PM
I'm sure those of you from Miami (and/or who have heard the song from Pitbull) will appreciate the flight number Alaska chose for this service. 😉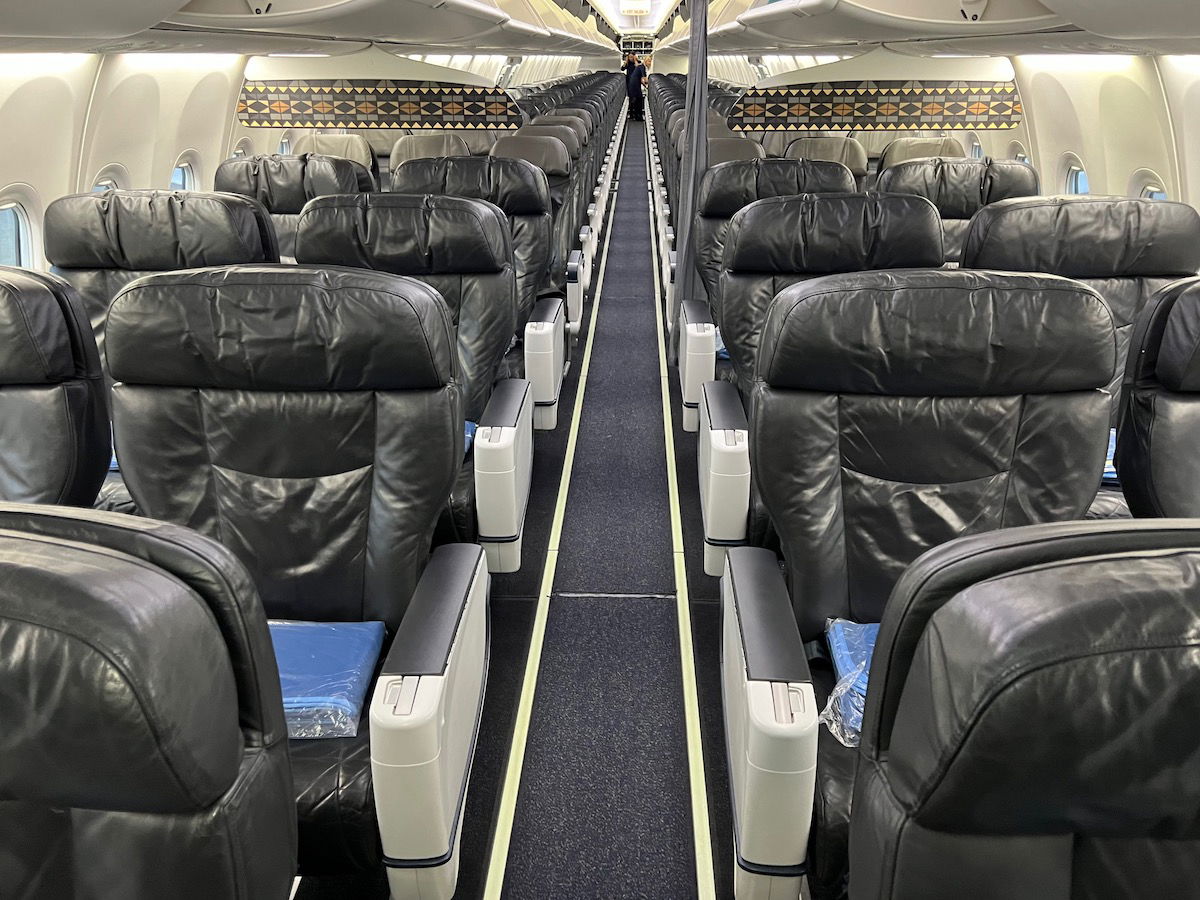 In addition to flight reviews, you can expect reviews of the following lounges.
Lufthansa Lounge Detroit Airport (DTW)
Lufthansa Welcome Lounge Frankfurt Airport (FRA)
Alaska Lounge Seattle Airport (SEA)
Amex Centrion Lounge Seattle Airport (SA)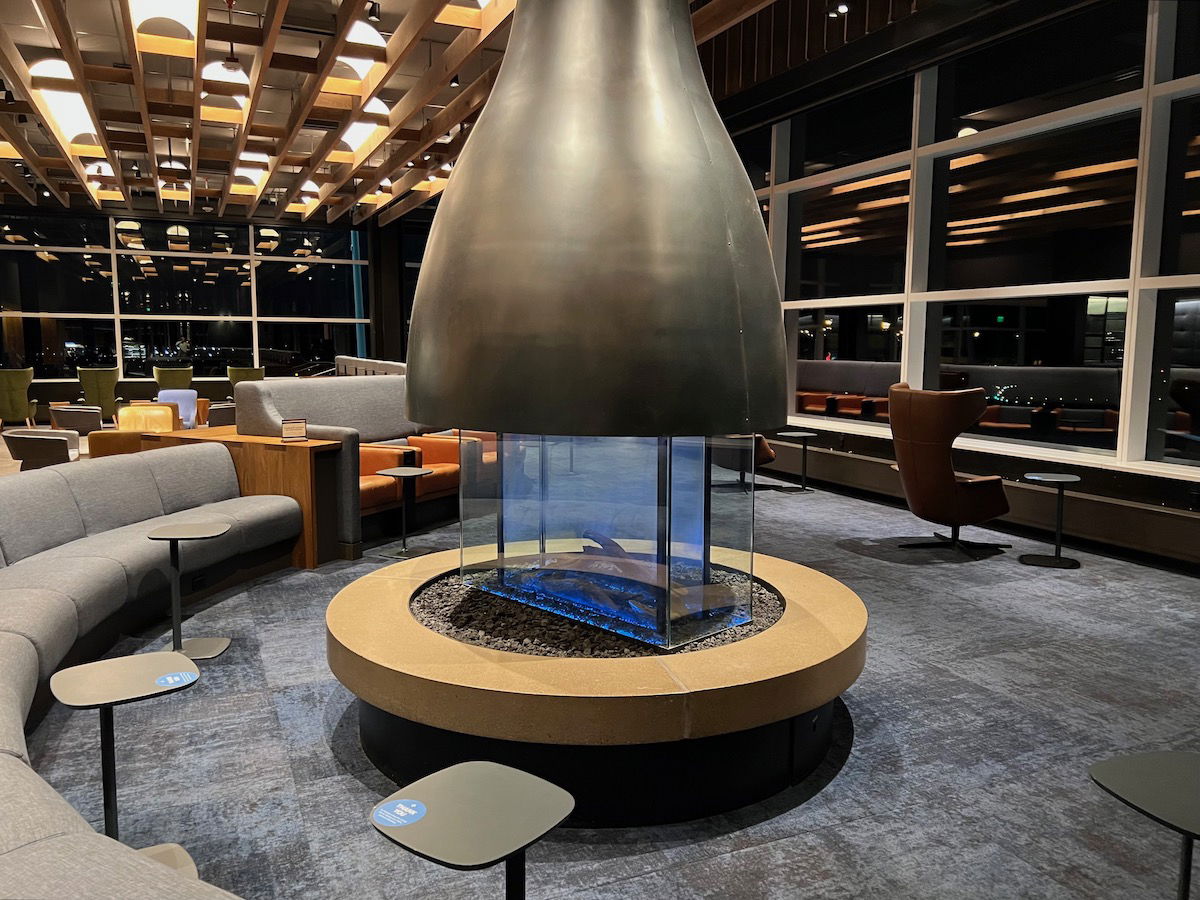 Unfortunately, Condor uses the Lufthansa Business Lounge for passengers, which I recently reviewed, so there wasn't much to review in Frankfurt.
The hotels I stayed at on this trip
This trip was not particularly pleasant on the hotel front. I spent a total of two nights in hotels on this trip, and both were near airports, as I spent one night in Frankfurt and one night in Seattle.
I decided to stay in Frankfurt at the Hilton Frankfurt Airport. I recently reviewed the Marriott Frankfurt Airport and the Sheraton Frankfurt Airport, so I thought it might be worth checking out one of the options within walking distance of the terminal. I paid cash for my stay, and it was around $180.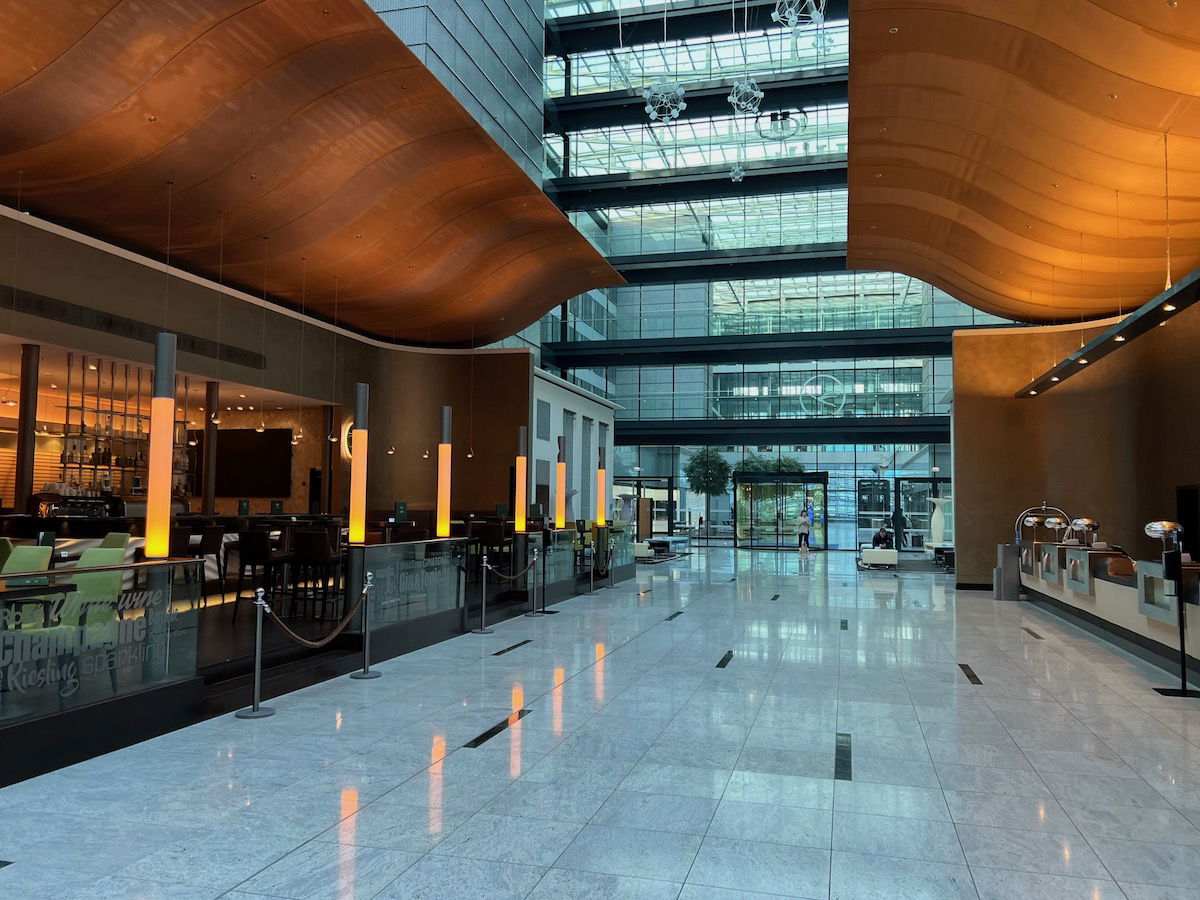 In Seattle, I was tempted to stay at the Hyatt Regency Lake Washington (via reader recommendations) as it seemed like a good alternative to hotels near the airport. However, since I was planning to be at the airport at 4:00am (to review the lounges), I figured it would be best to stay as long as possible at the airport, so I booked the Marriott Seattle Airport. It cost around $200.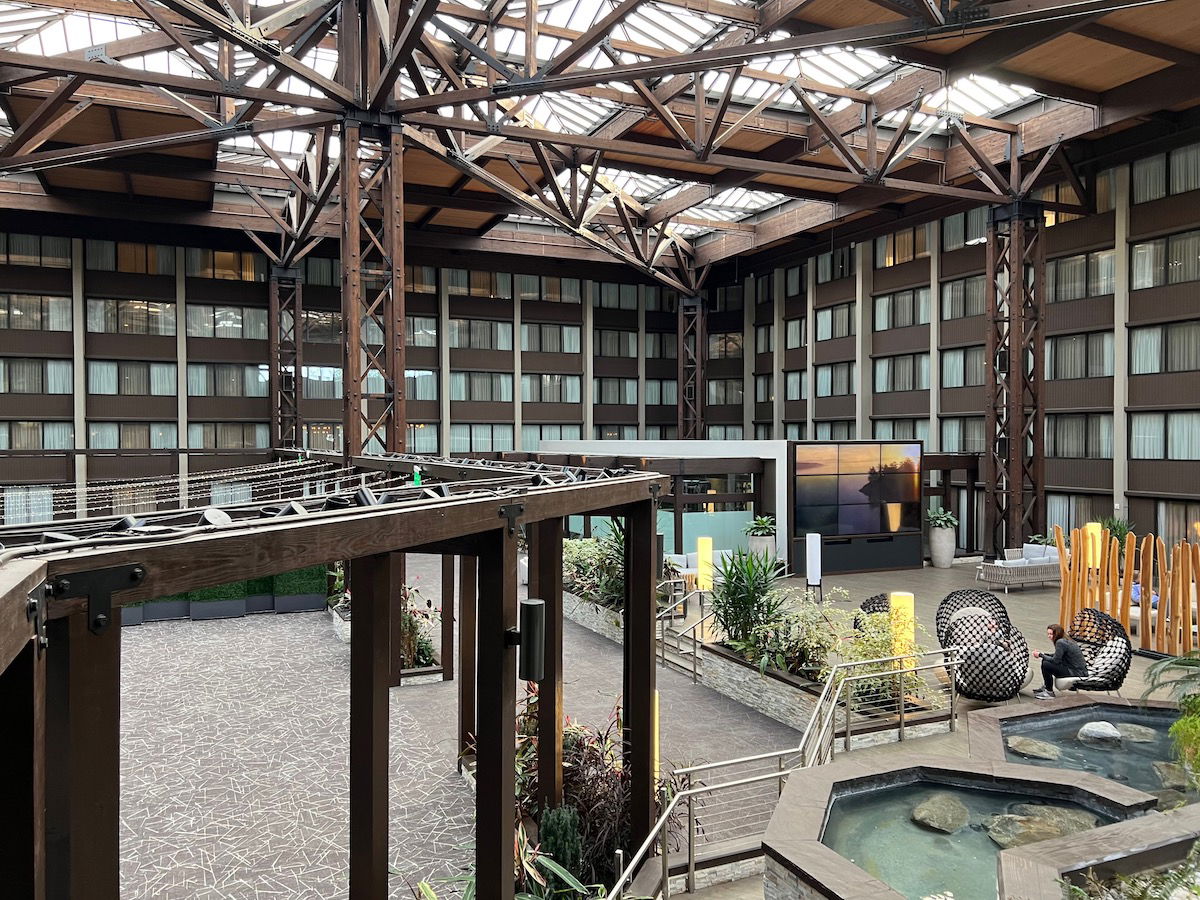 at last
I recently flew to Germany to review Lufthansa's new Boeing 787-9 Business Class and Condor's Airbus A330-900neo Business Class. Along with that, you can expect several lounge reviews as well as two hotel reviews. Thanks for reading, and stay tuned!