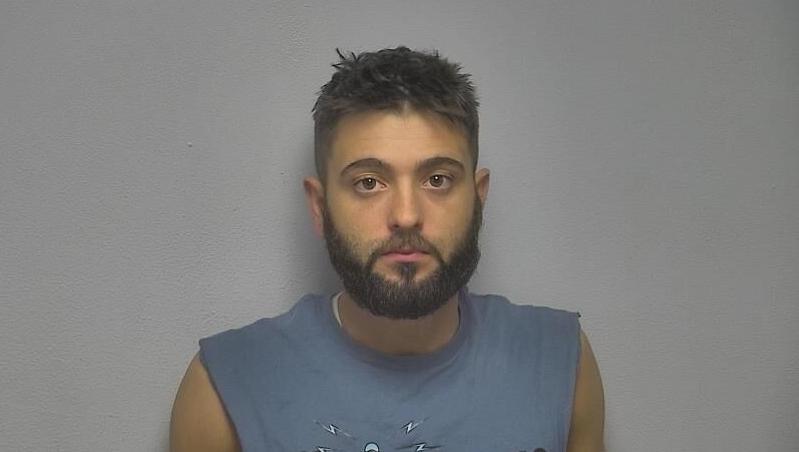 McCRACKEN COUNTY, KY – The owner of a local pet cremation service arrested earlier this month faces new theft and fraud charges after reports of rotting animals in his vehicle, the McCracken County Sheriff's Office said.
Jacob Jetton was arrested on May 9 and again on May 10 on charges that he was charging people for pet cremation but not cremating the animals. The sheriff's office, which announced the first arrest on May 11, said the remains of eight animals were found in the vehicle, including several animals that had been given up for cremation. His business customers, Palms to remember, Deputies said they were concerned that their pets were not receiving cremated remains, while others said they were concerned that the remains they received were not the remains of their pets.
Jetton is accused of operating his business without a county business license or proper permit to collect animal remains. He was charged May 10 with two counts of theft by deception over $1,000 but under $10,000.
On Thursday, the McCracken County Sheriff's Office announced additional charges against Jetton. The sheriff's office said in total those unauthorized payments totaled more than $1,000.
He was also charged with burglary at a separate business, which the Sheriff's Office describes as illegal business. The business at the center of that allegation is Jettone Music. Investigators said Jeton sold the guitar to a customer. The $1,400 was later found to be an off-brand device for only $300.
Jetton is now charged with theft by deception over $1,000 and credit card fraud over $1,000. Both are criminal charges.
Previous charges include theft by deception, first-degree disorderly conduct, operating an animal carcass collection business without a permit, change of address and failure to notify the Department of Transportation of several local city ordinances. A May 30 arraignment date has been set for those charges, according to the Kentucky court records website. A preliminary hearing is set for June 6 on the theft by deception charge.