Yousuf Shamsi is a seasoned marketing professional with extensive experience in the retail industry. Currently serving as the Head of Retail Marketing at TCL Electronics MEA, Yousuf has a track record of developing and implementing successful marketing strategies that drive business growth. 
With a deep understanding of the market and consumer behavior, he has led various marketing campaigns and initiatives that have increased sales and brand awareness for TCL Electronics in the Middle East and Africa region. Yousuf's passion for marketing and his dedication to delivering results make him a valuable asset to any organization. Learn more about Yousuf Shamsi and his company through our interview below. 
Beginning Of The Journey
We started by asking, "Which career path led you to where you are today?"
"'Customer Service' led me to retail marketing, where I learned that customer service is not only about just serving the customers with a smile. It is a much border way of communication and the customer journey starts from the moment they enter the store." Replied Yousuf. 
We further asked, "What inspired you to develop the idea of your company?"
He shared, "Customers, Customers & Customers" – Also, by working with several leading brands like Samsung, Hisense and Huawei, I learned the importance of the go-to-market strategy: A great recipe of mastering the market, product & customer needs. By analyzing various market data to identify gaps and creating new opportunities out of it is an ART. It is very important to know your positioning in the market and document it to create the entire road map of your success story.
I have always been hungry for market insights: Conduct ground-level market research to understand customers better. Find out their needs and preferences, what motivates them to purchase, and their pain points and always stay up to date with the latest trends in the electronics industry. 
Business Priorities
Every business has a priority that changes over time based on its goals and market trends. We asked Yousuf, "How have your priorities in terms of business evolved since you first started?"
He says, "Marketing itself has evolved significantly. Initially, marketing was mainly focused on creating and selling products, with little emphasis on the needs and wants of the consumer. However, with the rise of consumerism and a greater understanding of human behavior, marketing has shifted its priorities towards creating a positive consumer experience. I want to list down a few major ways in which my marketing priorities have evolved over time:
From product-focused to customer-focused

From mass marketing to targeted marketing

From transactional to relationship-based

From one-way communication to two-way communication

From traditional to digital marketing
I truly believe marketing has evolved significantly over time, and marketers must continue to adapt to changing consumer behavior and new technologies to remain competitive."
Overcoming Challenges In A Competitive Environment
Challenges are a part of our lives. The same goes for businesses. To understand how Yousuf and his company overcome challenges, we asked him, "What are the most challenging situations that your company overcomes?"
"Competing with established and well-known brands that have a large market share, loyal customer base, and extensive marketing budgets can be challenging, especially when you have limited resources to invest in channel development, brand visibility, and marketing. It can be difficult to stand out from the competition and reach potential customers. Lastly, building customer trust and a reputation for quality, reliability, and customer service takes time and effort and is the most important aspect of a business." he said. 
"What's the key strength to overcome it?"
He added, "Our goal is to establish a strong offline & online presence with 360 touchpoints, to build brand awareness, drive traffic to our platforms and stores, and establish a strong identity in the electronics market. Our primary focus will be creating a strong brand image across all channels & stores and increasing blog posts, social media updates, and videos that showcase our product and its benefits. Additionally, we plan to collaborate with influencers who have a strong following in the electronics market to amplify our marketing efforts and reach."
Uniqueness & Major Services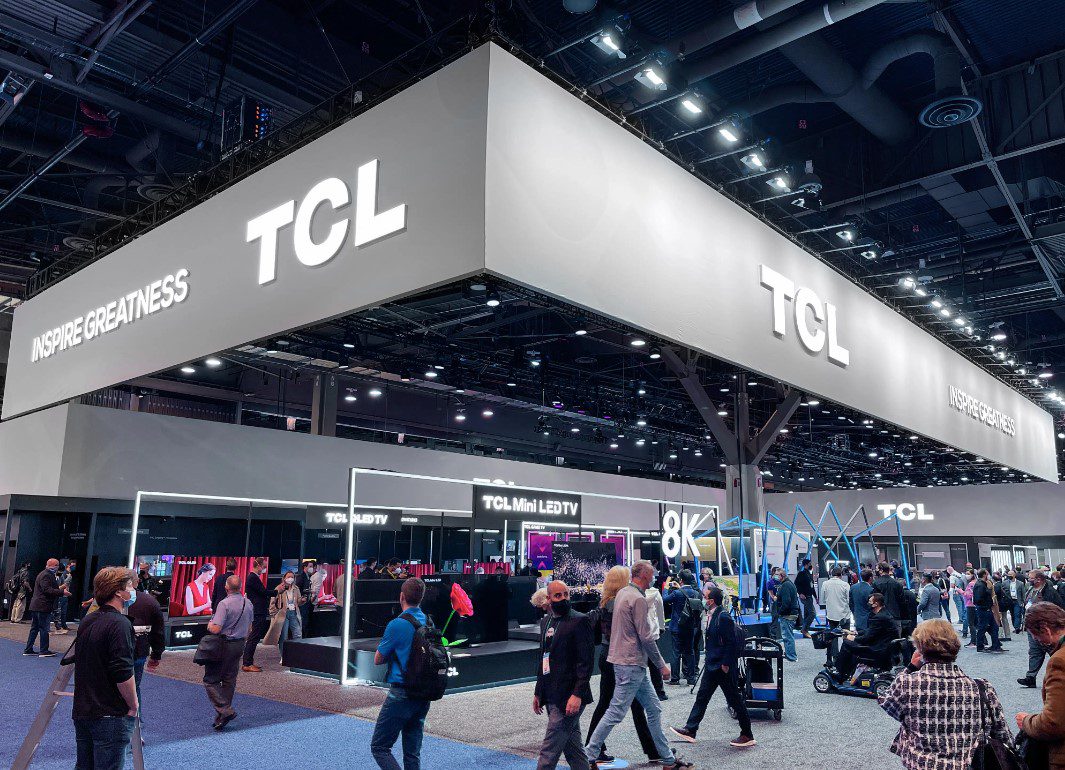 We also wanted to understand what makes TCL products unique, so we further asked, "What makes your company stand out from all the other businesses in your industry?"
"TCL products are known for their high quality. In fact, TCL is one of the world's largest television manufacturers and has won numerous awards for its products. 
Additionally, TCL offers a wide range of products and categories in consumer electronics. Recently, TCL was awarded as the No.2 global brand and No.1 brand in the 98" big screen category. I truly believe that TCL's variety of products makes it easier for consumers to find anything that fits their needs and budget." Yousuf replied. 
"Tell us something about your services. What are you working on now?"
"We are accelerating into a new post-pandemic reality and remain committed to developing our brand partnerships and retail presence across the region while fundamentally providing the best possible experience for our customers. 
Our growth in this part of the world has been exponential, with the launch of multiple brand stores across the MEA region. We have plans to scale up our e-commerce business, capitalizing on the trend towards e-commerce development, expanding into new channels, and strengthening our overall e-commerce offering. 
As part of our strategy, we are diversifying into multiple verticals, including home appliances, air conditioners, and smartphones." he says. 
Teamwork & Business KPIs
Teamwork is a crucial aspect of any business. We asked Yousuf Shamsi about how he builds trust with his employees and boosts productivity without causing burnout. He replied:
"I focus on maintaining regular, open communication with my team to promote and build trust, empathy, and internal and external alignment. I ensure that everyone's feedback and participation are considered in every task and project, so they feel valued and responsible at the same time.
The most important leadership skill I practice every single day is recognizing and rewarding my team members for their hard work and achievements. This helps to boost their motivation and productivity and keeps them passionate about their roles and projects." Secondly, I am always ready to roll up my sleeves and work in the field with teams during tight deadlines and when we are overloaded with project activations.
"What KPIs do you use to measure your business success?"
Yousuf Shamsi replied, "The primary KPI I follow is to see an incremental percentage in retail brand & product coverage and conversion rate of all online and offline marketing activations, which increases the ASP (average selling price), basket size, and customer lifetime value (CLTV). A higher percentage indicates that our marketing efforts drive customer loyalty and repeat business, increasing revenues and market share.
However, online marketing operates a bit differently as our focus is on generating higher traffic and click rates, which provide us with more insights about our customers and how we can improve our ads and social engagement."
Technology & Words of Advice
The world of technology keeps evolving, and so do the market trends. Nowadays, more and more businesses are getting aligned with technology to stay up-to-date with market trends. To understand how Yousuf Shamsi is managing it, we asked, "How do you stay on top of new technologies and trends in your industry?"
He added, "As an industry expert, I always attend many industry events such as conferences, trade shows, and exhibitions in technology and retail. These events offer unlimited opportunities for innovation, networking with other professionals, and gaining insights from industry experts. I read a lot about competitors, articles, blogs, social media posts, and product reviews in my spare time. 
This gives me a real sense of what is happening and how customers are reacting to those brands and products. Lastly, I stay very close to my networks and mentors, who are also industry leaders. I love to have healthy debates over coffee and share knowledge and resources on how we can bring added value to our jobs and projects on a daily basis."
Lastly, we asked him, "What advice would you give to starting entrepreneurs?"
"The best advice is to identify a problem that needs solving and develop a solution for it. Your business will be more successful if it solves a problem that people care about. Data is a treasure, so conduct extensive market research to help you understand your target market, customers, competitors, and industry trends. It can also help you to identify potential customers and determine their needs and wants.
Document everything you think, imagine, and see, which can become a business plan. It helps to outline your goals, strategies, and finances and serves as a roadmap for your business. Don't be shy to seek mentorship and advice from industry people or leaders, as you never know who will give you a piece of advice or information that will turn things around for you. Therefore, joining every business network or incubator can also provide valuable resources and connections.
Lastly, don't be afraid to fail. Failure is a natural part of the entrepreneurial journey. Use your failures as opportunities to learn and grow, and don't give up on your dreams." Yousuf Shamsi concluded. 
Connect with Yousuf Shamsi on LinkedIn. 
Find TCL Electronics MEA on LinkedIn, Twitter, Facebook, and Instagram.